Building Today for a Zero-Carbon Future
Building use accounts for
39% of CO2
Emissions in U.S.
*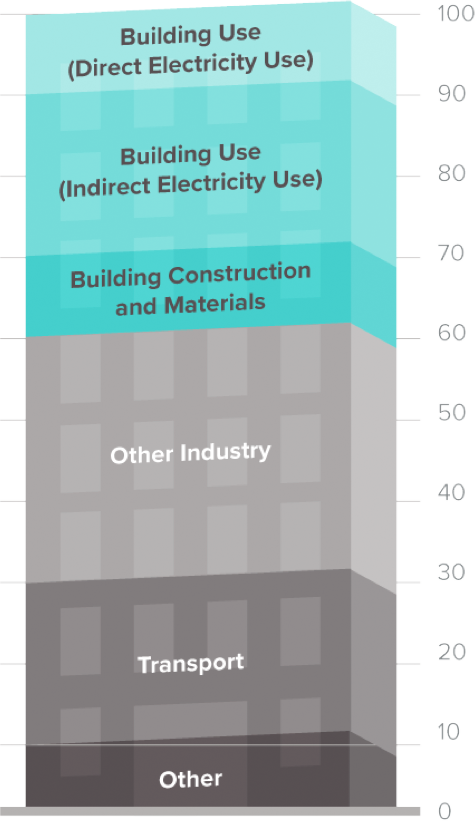 Today, many U.S. cities and states are poised to take bold action on climate change and address the large share of emissions from the built environment. These leading jurisdictions have moved ahead of the slow and deliberate process of the national energy code making bodies and are calling for codes that can meet the needs of their advanced goals and policies.
Codes for Climate is working to provide achievable pathways for cities and states to adopt climate-aligned codes that help them accelerate significant carbon and energy savings for both new construction and existing buildings, for all building types within the next decade.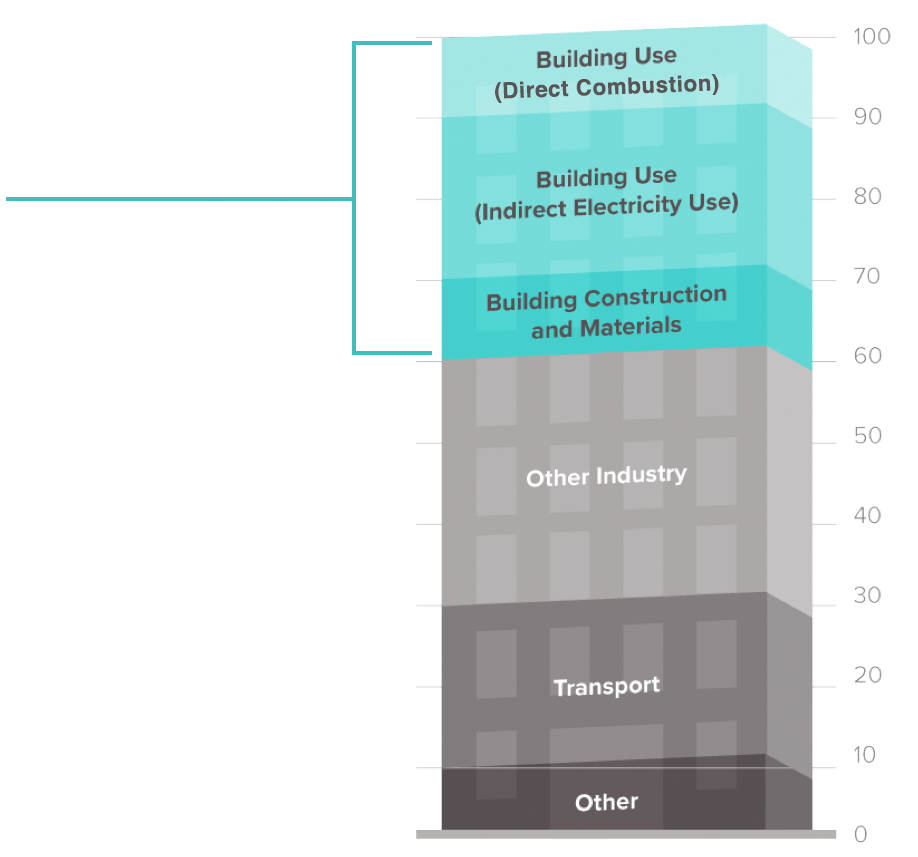 Climate-focused Codes and Standards Can Deliver
* Source: IEA, 2019. % shares.
DIRECT EMISSIONS – Onsite fossil fuel combustion from the buildings sector. These end uses are dominated by fossil-fuel combustion for equipment such as space and water heating, but also includes gas cooking and clothes drying. Electrification is the largest driver of direct emissions reductions.
INDIRECT EMISSIONS – Electricity usage accounted in the electricity generation sector from fossil fuels used to create electricity at power plants.