THE WORK AHEAD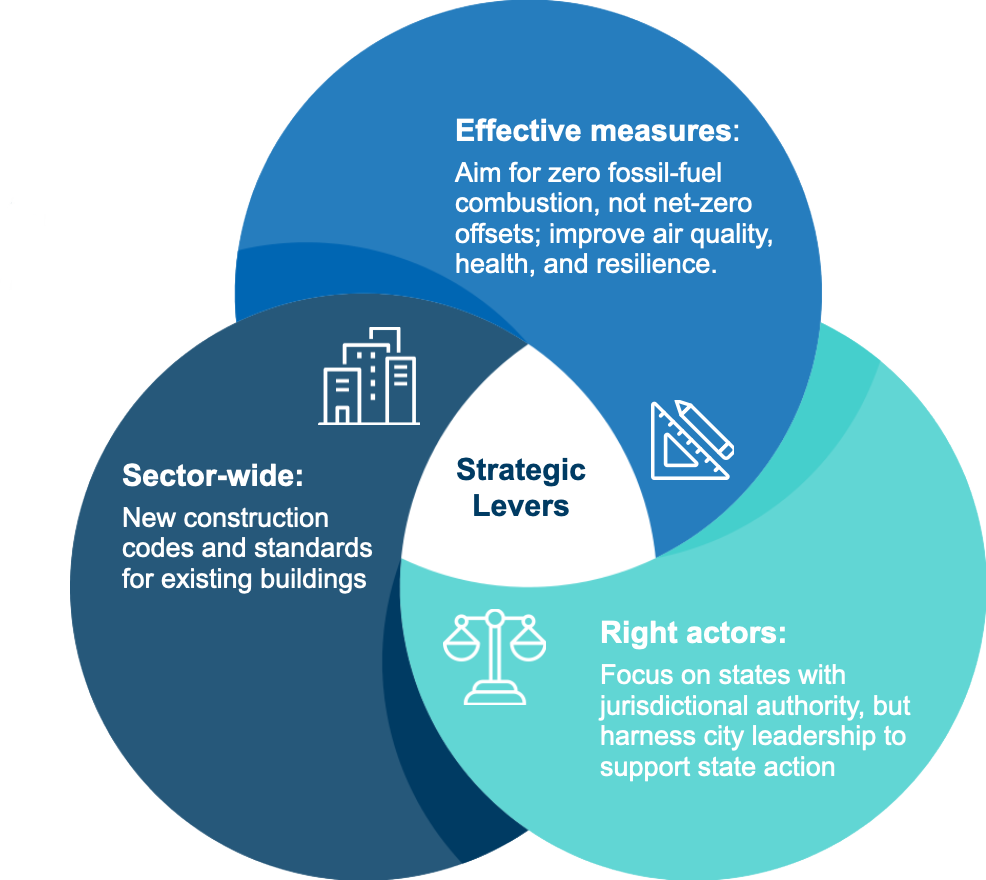 Since the inception of energy codes over 45 years ago, policies have centered on saving kilowatt hours of electricity and therms of natural gas or building energy cost. Policies, regulations, legislation and incentive programs typically focus on efficiency, rather than carbon or other GHG emissions. Given the significant adoption of carbon and climate action plans, there is misalignment between the regulatory policy and program framework and climate needs.
Codes for Climate is working with states and cities to leverage our collective impact and meet the need of the moment with code models for new construction and existing buildings that drive the necessary response to the climate crisis we face.
Codes for Climate in action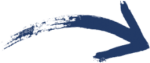 Support policy-makers.
Align around a Code for Climate, and provide technical and policy support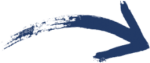 Use what works.
Continue to engage and advance IECC and ASHRAE model codes and standards to meet climate needs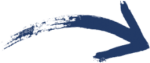 Disrupt what does not.
Create a third path of alternative and actionable code and policy language that provides states and cities the code they need.
THE NEED
Climate-aligned codes that will help keep temperature rise under 1.5 degrees celsius requires all-electric new construction options by the 2024 code cycle and carbon-optimized codes by 2030. To achieve this, Codes for Climate will work to achieve the following goals.
Public support is needed to drive climate-aligned codes and move past special interests
National model energy codes like ASHRAE 90.1 and the International Energy Conservation Code (IECC) have the potential, with each update cycle, to provide significant leaps forward in building energy efficiency and carbon savings. But due to special interest groups with financial incentive to prevent improvements in code, efficiency gains have not kept pace with market need. Advances in the most recent cycles have delivered savings of approximately 9% for 90.1 and the IECC. This progress is not consistent or assured.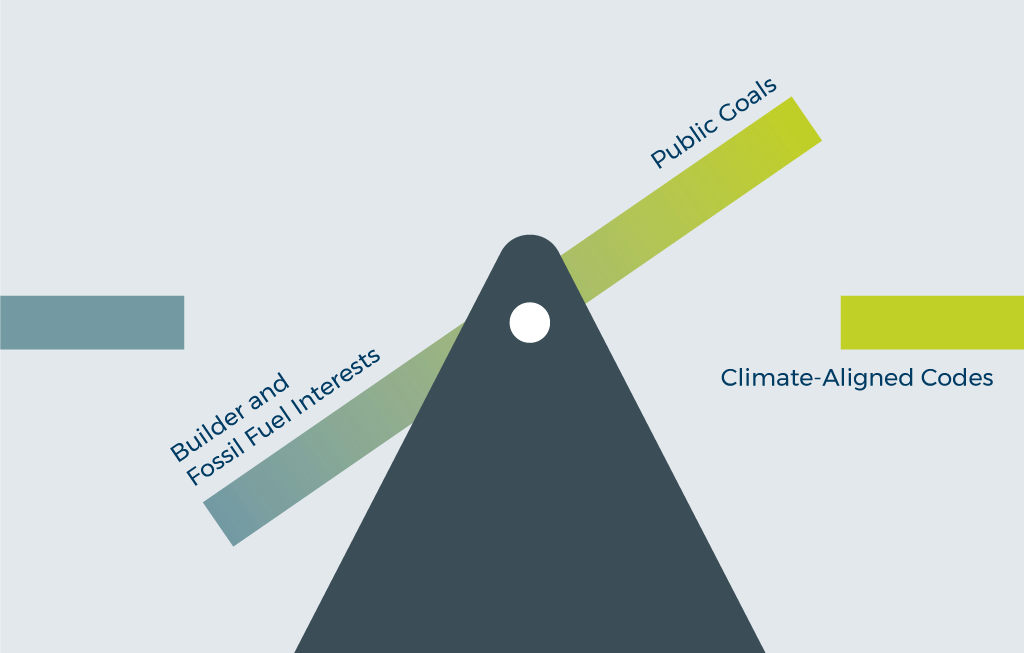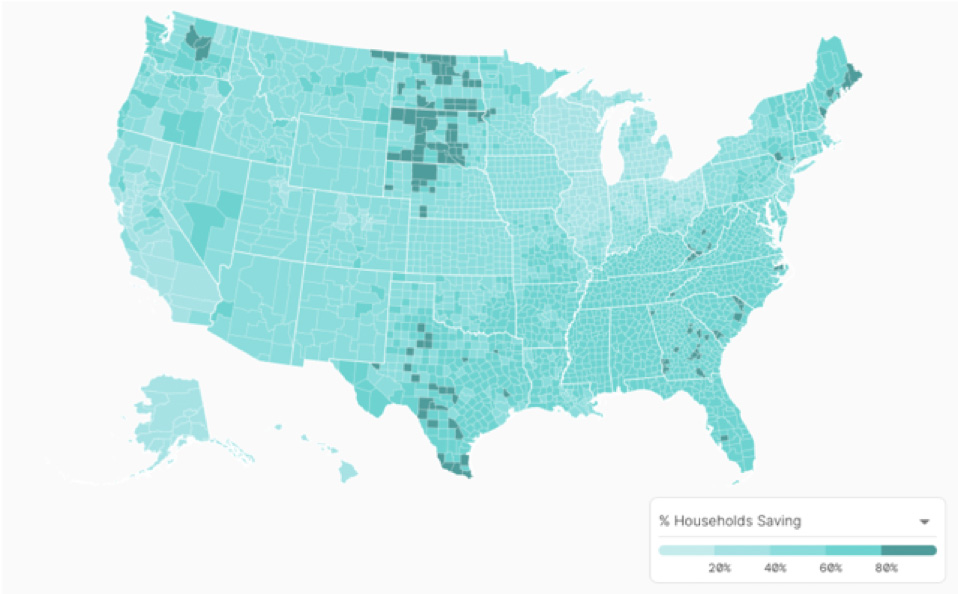 Billions in cost savings from climate-aligned codes strategies must be made visible to consumers
Sixty-five million newly constructed households would save $27 billion a year if upgraded to electric heat pumps today. Research from RMI confirms that all-electric building codes can cost less for builders and owners. However, these cost benefits are hidden from consumers as builders lock-in unnecessary costs and energy burden.
Energy efficient buildings can be a catalyst for managing community health, safety, and resilience
Energy efficient, carbon neutral buildings can become assets in the face of emergencies. Codes for Climate provide health, life-safety and resiliency benefits of better durability, improved indoor air quality, and opportunities for families to stay cool or warm in their homes during times of extreme weather.
Energy efficient buildings can be a catalyst for managing community health, safety, and resilience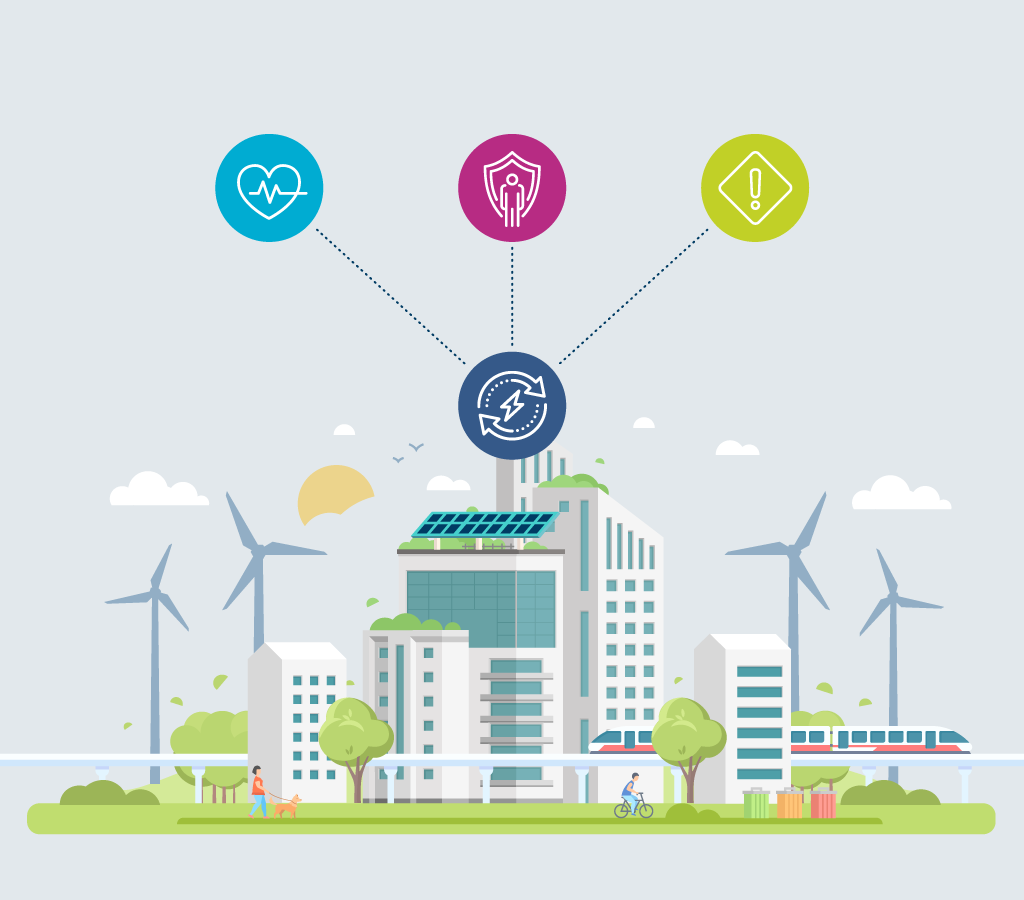 In order to move code further and faster, Codes for Climate is available to consult with and provide direct support to interested jurisdictions across the country. Our intiative is equipped with experts that can provide technical and policy support specific to the unique needs of a jurisdiction's region and existing policies. With deep engagement, we can create strategies that will be most successful for each individual jurisdiction that we work with, including customized guides filled with actionable language to provide policymakers and other stakeholders with the tools needed to put better building codes into practice. Codes for Climate also provides additional educational resources such as reports, guidelines, and both live and on-demand webinars that stakeholders can use to demand more stringent national model codes as well as pressure state governments to move forward with codes. Current and previous clients of Codes for Climate include the Port of Camas-Washougal, City of Santa Monica, and the State of Illinois.Interested in exploring how Codes for Climate can partner with your jurisdiction to help advance your building codes? Please get in touch with us here.
New Buildings Institute (NBI) is a trusted, independent nonprofit organization with a mission to push for better buildings that achieve zero energy, zero carbon, and beyond—through research, policy, guidance, and market transformation—to protect people and the planet. For more than 20 years, NBI has worked collaboratively with industry market players—governments, utilities, energy efficiency advocates and building professionals—to promote advanced design practices, innovative technologies, public policies and programs that improve energy efficiency.